With a few weeks left in 2022, we look back with gratefulness to God. He makes all things possible. And He has used you, your support, and your prayers to make a difference in many lives in Latin America.

So much happened this year and we want to share with you the good news so you can rejoice and praise the Lord with us.

Peacemaking

God has called each of us to be ambassadors of His reconciliation message. What a privilege to teach this through Peacemaking classes this year! God has allowed us Reatha and I to:

Lead over 300 people through the Level One Peacemaking course. This included 145 pastors and leaders of the Encounter with God churches in Lima, Peru.
Teach Level Two Peacemaking class in Quito, Ecuador.
Co-teach a seminary class on peacemaking and mediation for the Ecuador Alliance Seminary.

These classes help our churches in Latin America form a culture of peacemaking.

We're awed to see hundreds reconciled to God and their families as they come to faith in Christ. Stay tuned to hear some of their personal testimonies soon. Your prayers and support make this possible.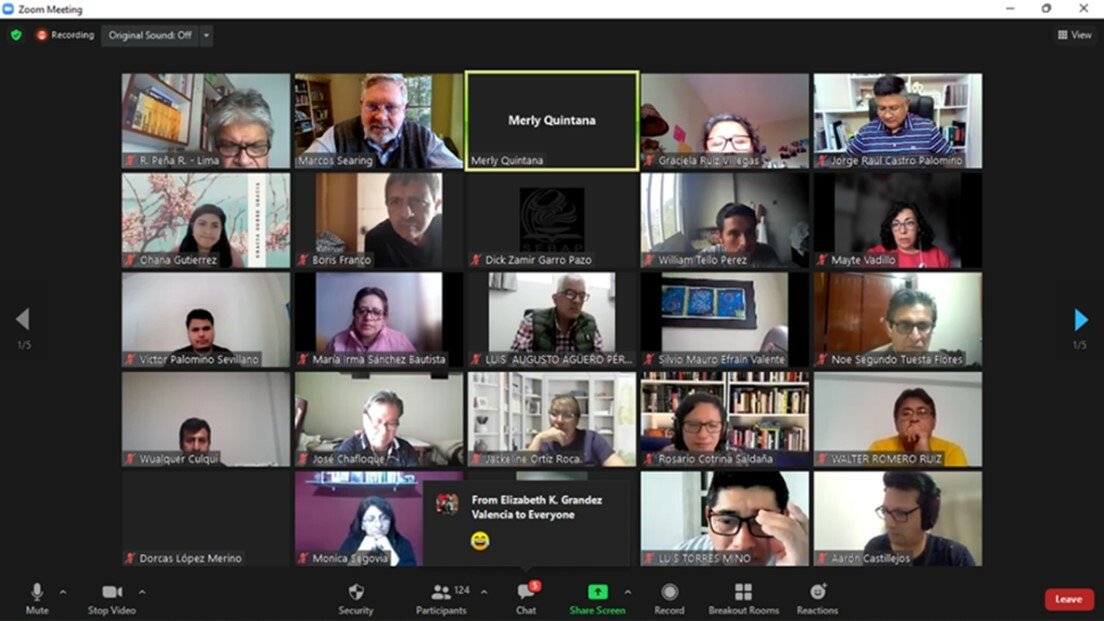 Mentoring Pastors for 35 Years - Praise God!

To be part of the Encounter with God Church Planting Movement for 35 years is a huge blessing for Reatha and me. Our training, experience, and relationships open doors to counsel new pastors raised up in the Encounter churches.

This year we worked with four pastoral couples in critical new leadership positions. Their expressions of gratitude humble us. The common refrain from them all is, "Please keep us close – we need you to walk with us in this leadership transition."


Granddaughter and great-granddaughter!
In August we celebrated the arrival of Hope (Esperanza in Spanish). She is our daughter Rapha's and son-in-law Jonathan's second child. It was a joy to see and hold our seventh grandchild!

The Lord allowed us to see another birth last month. On November 28th, the Pusuquí Church launched in a north sector of Quito, Ecuador. This church holds a special place in our hearts. It is the first great-granddaughter church from the Batán Church where we pastored in the 1990's.

Forty-five families from the mother church joined Pastor Geovanny, his wife Jenny, and their children to plant this church. And over 400 people were on hand for the inaugural service. Pusuquí marks our seventh church in Quito. Lord willing, another church will launch in the next two years

.





God worked through the support of friends like you in amazing ways this year. Beyond our ministry in Latin America, we were blessed to visit friends like you in New York, Pennsylvania, Ohio, Texas, Oklahoma, and Arkansas.

Your partnership is making a Kingdom impact in Latin America. We are grateful and humbled.

Blessings,

Mark and Reatha Searing

P.S. We would love to pray with you, email us at msearing@churchministries.org or rhsearing@gmail.com.


P.S.S. If you'd like to join our support team with a one-time or monthly gift, you can do so by clicking here.